Happy Holidays from the Coconut Monkey Project!
Happy Holidays everyone! Hope to see you at one or both of these great tiki and custom culture art events!
Saturday December 8th @ the Tonga Hut in North Hollywood, CA
Saturday December 15th @ Hot Rod Surf/TikiLand Christmas Car Show in San Diego, CA
Check out the Hot Rod Surf site for details:
www.hotrodsurf.com
href="http://www.hotrodsurf.com/index.htm">
I will have original paintings, bamboo framed prints, stationary sets, ornaments and more for sale-so come out and enjoy some tiki and low brow fun, and get all your holiday shopping done at the same time!
REMEMBER: Everyone loves a monkey! :)
If you can't make it out to one of these fun events, you can also buy prints and other great Coconut Monkey Project art online at: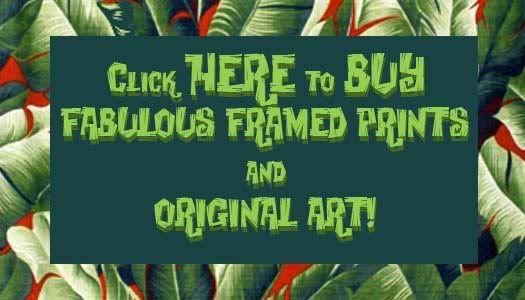 MAHALO!